Add the 3dstats code on your site in few seconds


3dstats code implementation software

This software implements (or removes) automatically the 3dstats code on your website pages.
HTM and HTML files are supported. For another files format, contact us.

- Download the Windows version.
- Download the Linux version.



Copy the software to the directory of your web site pages.

Before to use it, make a copy of your website pages.

Run it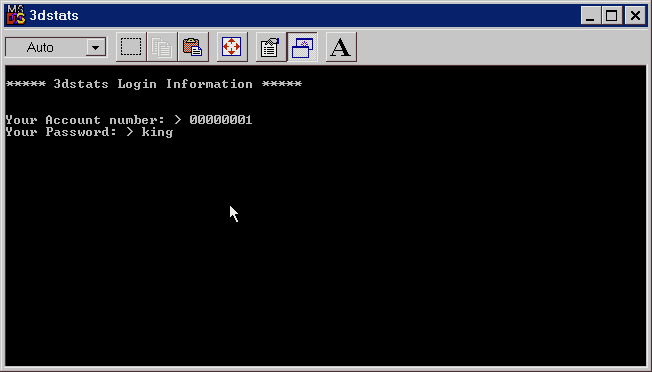 You have to enter your 3dstats account number and your password. The software will contact the 3dstats server to verify the information provided. After that, the main menu is displayed.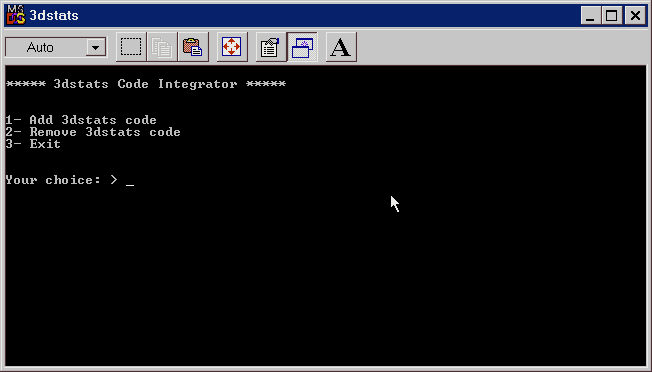 Type 1 +Return for adding the 3dstats code in your pages.
Type 2 +Return for removing the 3dstats code from your pages.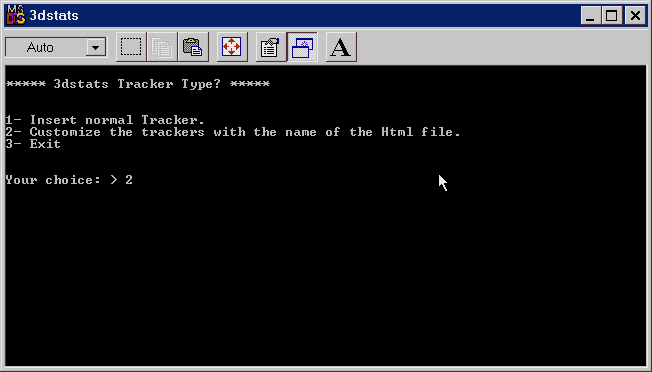 What's type of tracker (customized or not). With the option 2, the software will customize the code of each page. Option 2 is recommended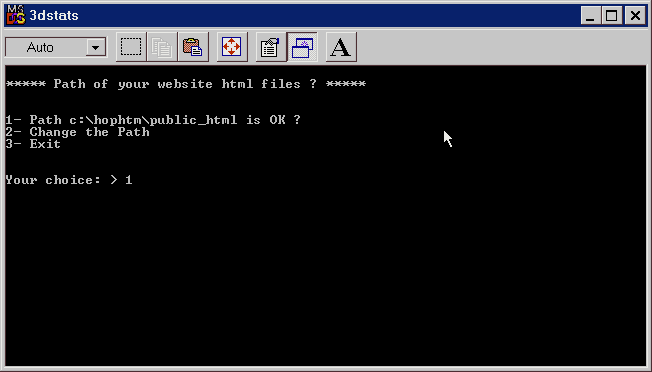 The software asks a confirmation of the path. If the path is correct type 1, if not type 2 and enter the new path.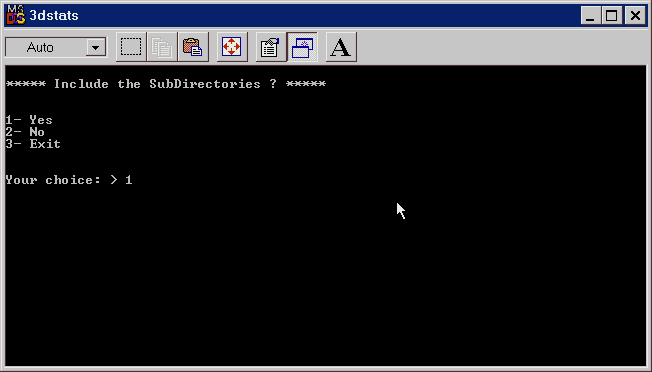 If there are some pages in the subdirectories, type 1. If not type 2. After that, the software starts the job...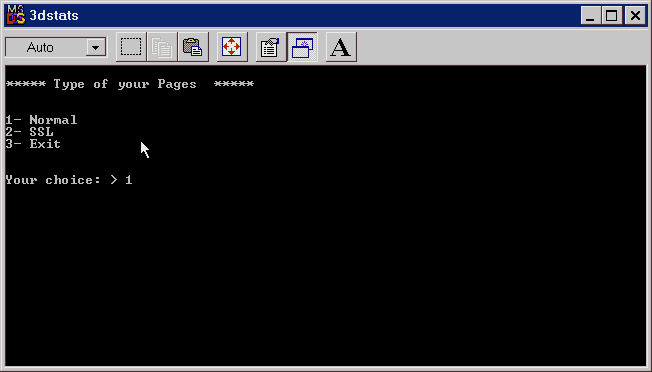 Normal Or SSL pages ?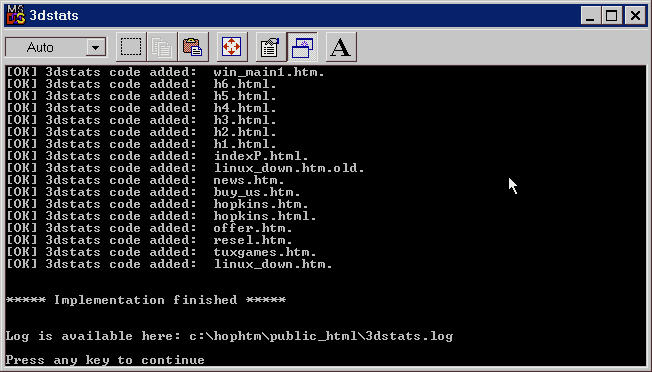 Work finished, you can see the log in the path defined.